HiTaste P8 • Dual Heating IQOS LIL Compatible Heater • Metal Body Big Battery • ~25 Consecutive Uses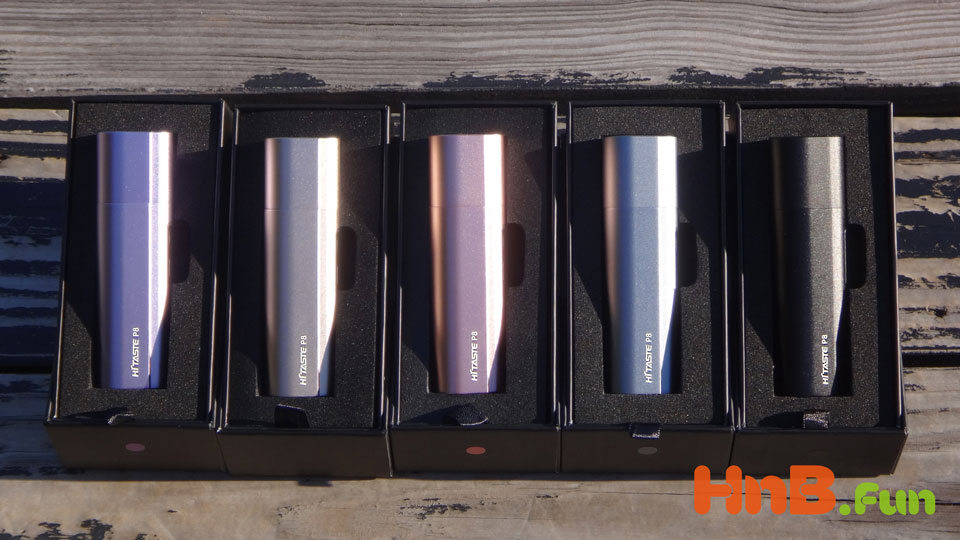 HiTaste P8 - Upgrade version of HiTaste P6
All-in-One Heater - Continuous Use - No need to Wait between sessions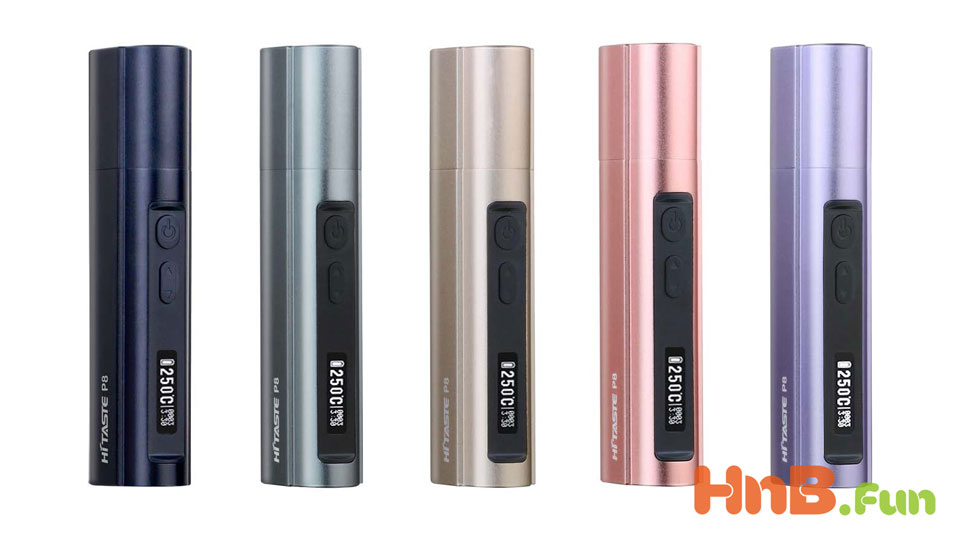 HiTaste P8 · Innovative Dual Heating
In addition to the heating pin in the middle, a secondary heating plate from the bottom gives you a stronger and richer taste.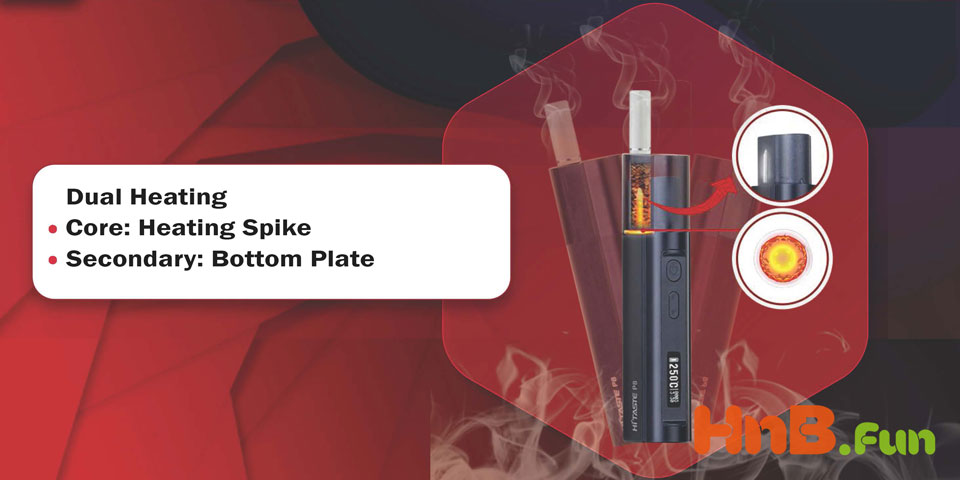 HiTaste P8 Features Overview
HiTaste P8 is a small upgrade from HiTaste P6. Operation and Setting Ranges all same as P6. Main upgrades are Metal Body and Dual-Heating feature.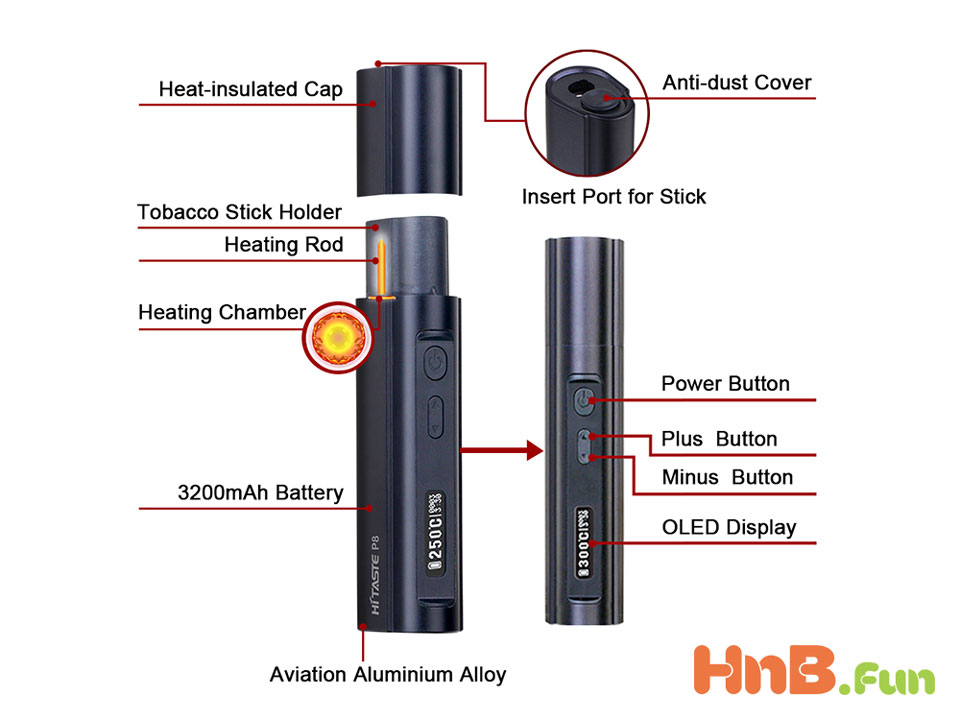 HiTaste P8 's Battery Life
3200mAh Big Battery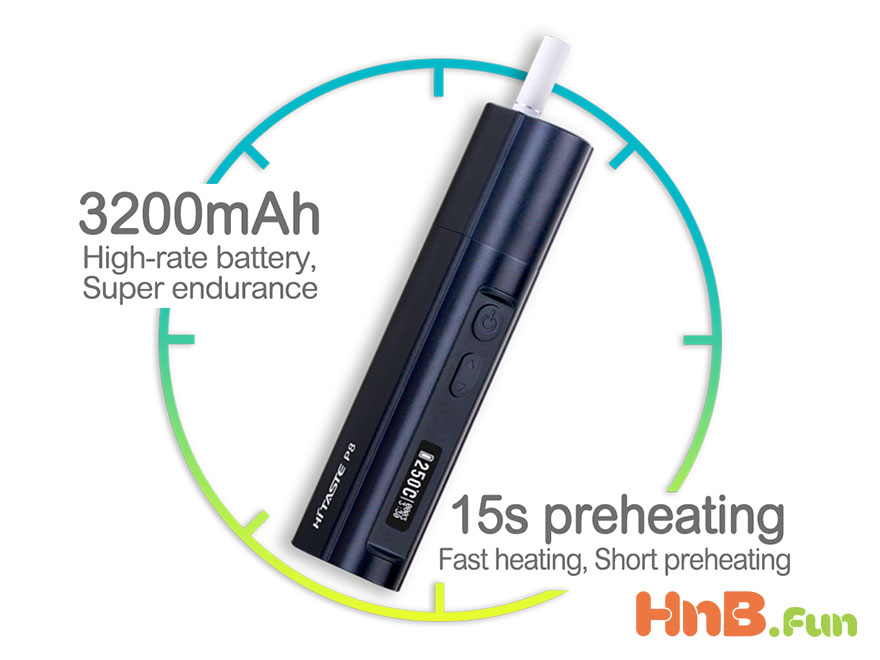 HiTaste P8 OLED Display
All Settings and Information at a glance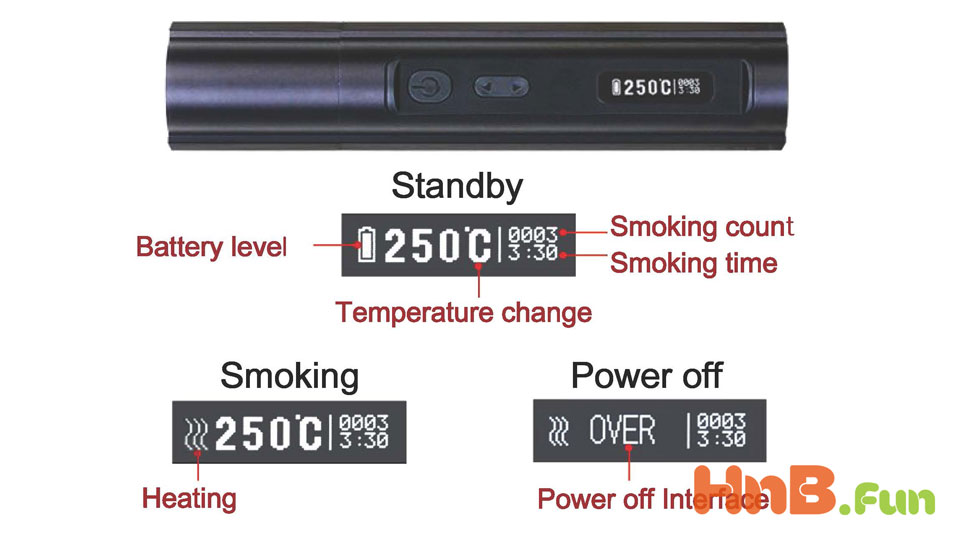 Adjustable Temperature Adjustable Timer
Heating Temperature: Press ➕ / ➖ button to set the temperature to your own preference;
Heating Time: Maximum 6 mins, same as IQOS devices;
Puff Limit: Unlimited;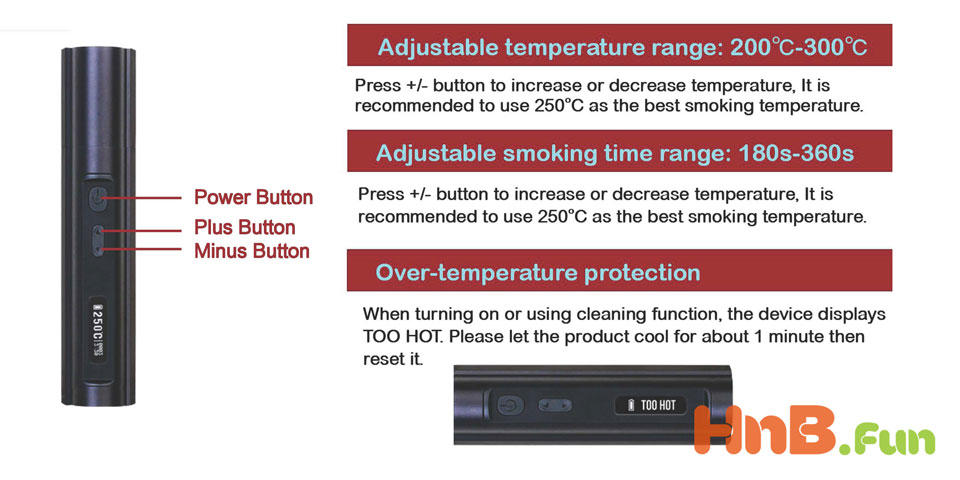 Buy HiTaste P8 Dual Heating Big Battery All-in-One HNB Heating Device
~25 Consecutive Uses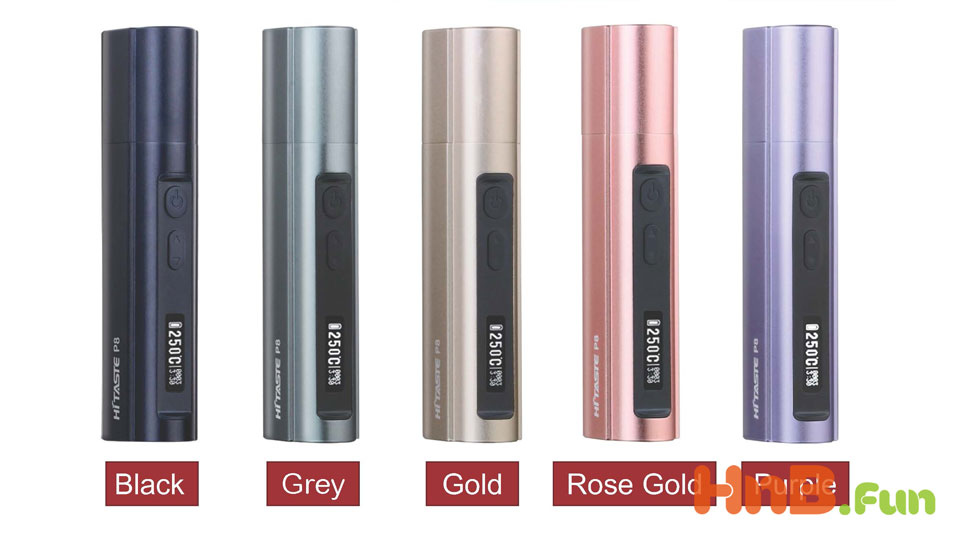 HiTaste P8
加熱煙.com
中文網站
HiTaste P8
User Manual
HiTaste P8 Gallery